The sixth annual Little River Art Show will be held over the weekend of October 9th and 10th, commencing at 10 am both days.
We've been able to secure assistance from Avalon Airport to ensure the Art Show is another success. We have a Special Efforts raffle being conducted, with the draw taking place at the Art Show on Sunday October 10th.
The prize is FOUR (4) RETURN TICKETS TO THE GOLD COAST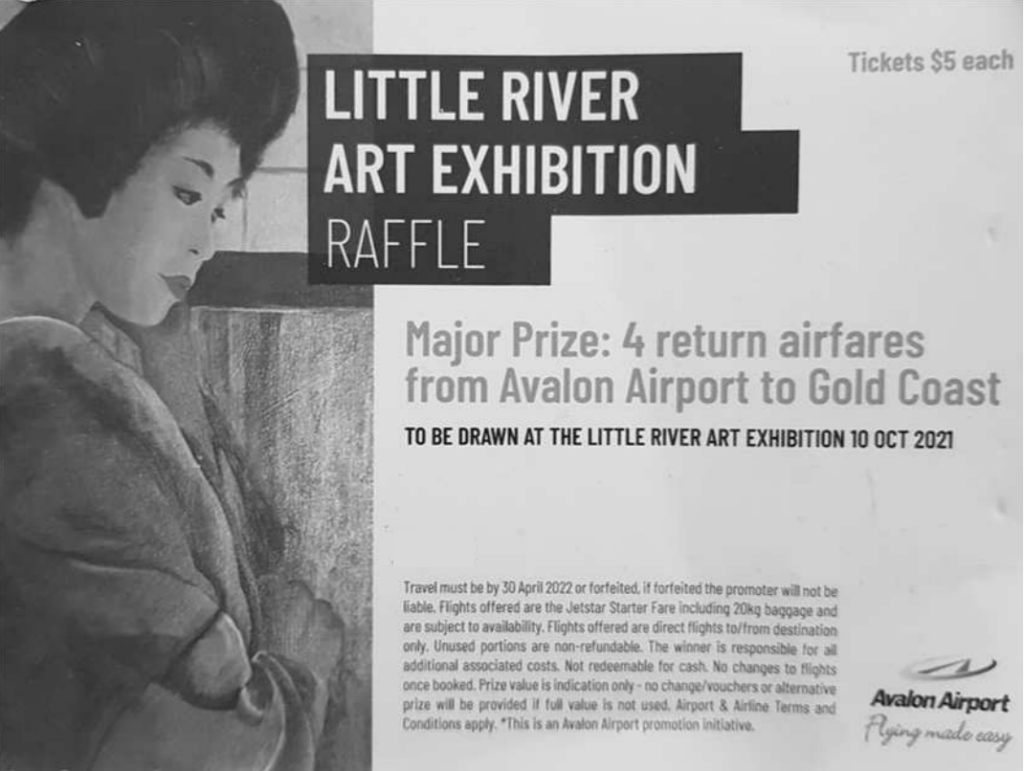 Travel must be by 30th April 2022 or forfeited.
If forfeited, the promoter will not be liable.
Flights offered are the Jetstar Starter Fare including 20 Kg baggage and are subject to availability. Flights offered are direct flights to/from destination only.
Unused portions are non-refundable.
The winner is responsible for all additional associated costs. Not redeemable for cash. No changes to flights once booked. Prize value is indication only – no change/couchers or alterhative prize will be provided if full value is not used.
Airoport & Airline Terms and Conditions apply.
* This is an Avalon Airport promotion initiative.
TIckets are $5 each and available from:
ljsanderson148@gmail.com