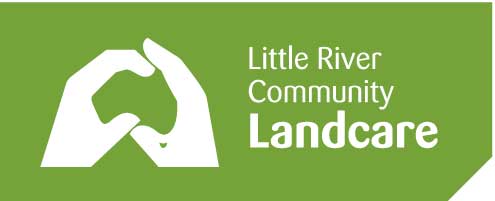 Our Aims
Improve the health and accessibility of Little River
Improve the visual amenity
Promote sustainable agriculture
Protect and enhance indigenous flora and fauna
Implement management of invasive species
How we achieve our aims
Working bees to control weeds in local reserves
Promote awareness of the environment through invited speakers
Provide information and advice on environmental management
Undertake projects to improve the amenity of the local area
How you can get involved
Become a member – 2021-22 Membership Application Form – $10 per person or $20 per family.
Start monitoring weeds in the area.
Control weeds and pest animals on your property and help with keeping the roadsides free of weeds.
Come along to a meeting –see the Little River Review for location and dates.
Come along to our events
Statement of Commitment to Child Safety
Little River Community Landcare is a Child Safe organisation, with zero tolerance for child abuse and a commitment to children's best interests. All children who participate in our activities have a right to feel and be safe. We encourage children to express their views and we listen to their suggestions, especially on matters that directly affect them.
Physical or sexual abuse of a child is a crime and will be reported to police, including grooming for sexual conduct with a child under the age of 16 years. All adults who form a reasonable belief that such an offence has occurred have an obligation to report it to police.
We operate in accordance with Landcare Victoria Inc's (LVI) Child Safety Policy. The policy also commits our members to uphold the LVI's Code of Conduct at all times when representing and volunteering for the group.
LRCL Committee members, as organisers of events, will hold a valid Working With Children Card (WWCC). When attending events organised by the Group children must be accompanied and supervised by their parent or guardian. Therefore, it is not mandatory that members hold a WWCC, unless required by law.
You should be aware however, that Parks Victoria has made it mandatory for volunteers working on land they manage to hold a valid WWCC. You may not be able to participate in some of the Group's activities if you do not have a WWCC. It is recommended members apply for a WWCC which is free.